Honda TRX450R Exhaust Pipe Kit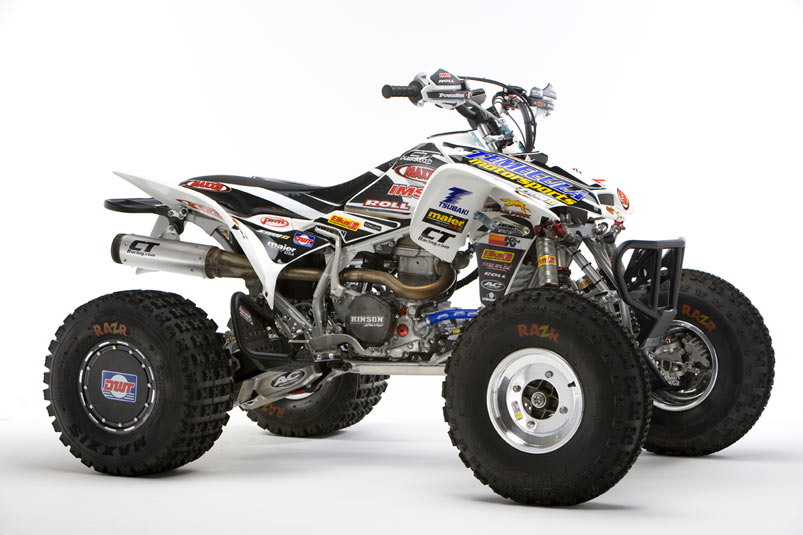 CT Racing TRX450R Exhaust are proving to be the best on the market. CT does extensive dyno testing to make sure we are offering the best pipe or pipe kit available. Many pipes are offered as a kit. We do this because our extensive testing would show a large gain in adding a few components like jetting or an aftermarket air filter. If there is not a significant horsepower increase, then we just offer the pipe only.
Noise: The disc type spark arrestor system allows you to tune the noise level. Our system tuned for peak horsepower running all 12 discs puts out a throaty sounding 101dBs. This is not acceptable for many riding areas. With the disc type system, you can simply remove discs to get to the range you need. At 6 discs, you would be in the 93dB range. You will lose some horsepower as you cut the noise. Our pipe will still make the most power at any dB as compared with any other aftermarket pipe at the same dB level.