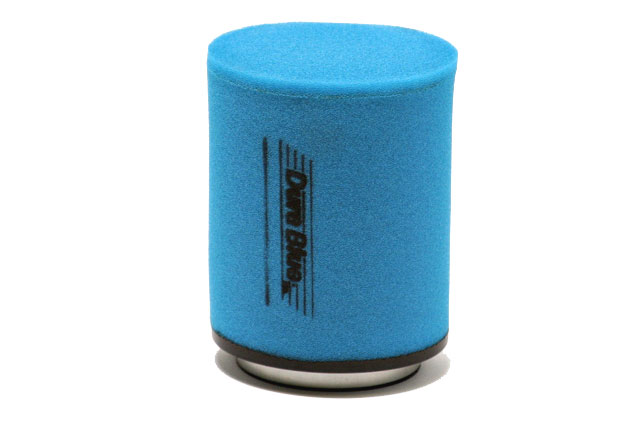 Dura Blue ATV Foam Air Filter
Achieve the racer's edge with Dura Blue ATV Foam Air Filter. These air filters are a must-have for riders who demand the highest performance from their ATV. Dura Blue's Power Filters offer unique, proprietary design which increases air flow and air velocity. The result is increased air flow to the engine and, coupled with jetting changes, surges in horsepower. The multiple layer filtration technology filters out heavier particles first, while finer particles are filtered in the inner layers. Stock filters gather dirt particles only on one layer, clogging quickly and starving the engine for air.
DuraBlue made the first PowerFilter over 30 years ago. While many companies have tried to copy the term and our filtration design… NONE have managed to deliver both the superior filtration and the increased air volume and velocity. Improve your race performance with DuraBlue PowerFilters!
Dura Blue's Power Filters can be cleaned and reused several times. You can use soap and water or filter cleaner for cleaning purposes. Be sure to oil the filter after cleaning with lightweight oil or aftermarket filter oil for best filtration results.
Significant potential increase in horsepower
Multiple layer filtration
Increased air velocity
Uses particle stage reduction filtration
Far superior to stock filters