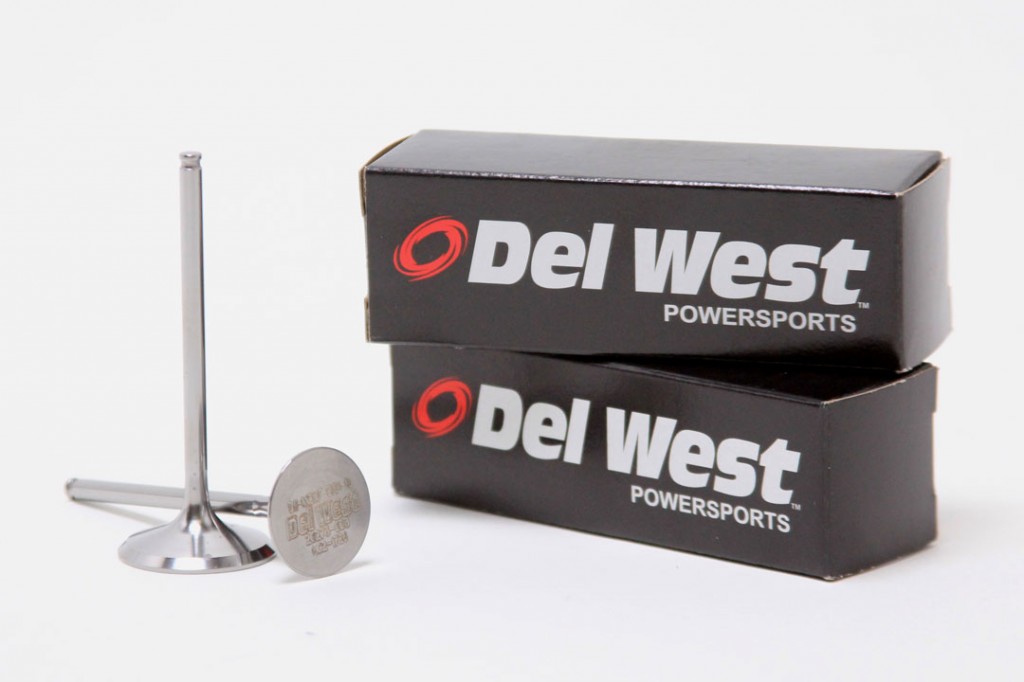 Del West Titanium Motorcycle Intake Valves
From the aerospace-grade materials Del West starts with, to the precision machines that form the shape, to the performance-enhancing coatings they apply, Del West valves are designed each step of the way to endure and excel. That is why they run in every major racing series worldwide, from NASCAR to Formula 1 to MotoGP.Their valves …
Are available in titanium or — where regulations or extreme operating conditions dictate otherwise – steel and nickel-based alloys.
Are completely CNC-machined and precision ground
Where desired, can be super finished to the highest levels found in today's manufacturing world
Are processed in-house with our unique coatings to protect against various wear conditions
Can be customized with a range of coating solutions, including: Molycoat, PVD-Chromium Nitride, PaCVD-Diamond-like carbon (DLC), and Cermet, and others for increased wear protection and extended service.
Are designed, manufactured and shipped only by us, in the United States, making for complete traceability of components.
Del West is the worlds larget supplier of Titanium valves and valvetrain components for motor racing including those from nascar to the exotic engines of formula one and a long relationship with pro circuit in pro motocross.
Now available to meet the demands of off-road, all valves are backed by an established record of performance and reliability in competition which is unapproachable.