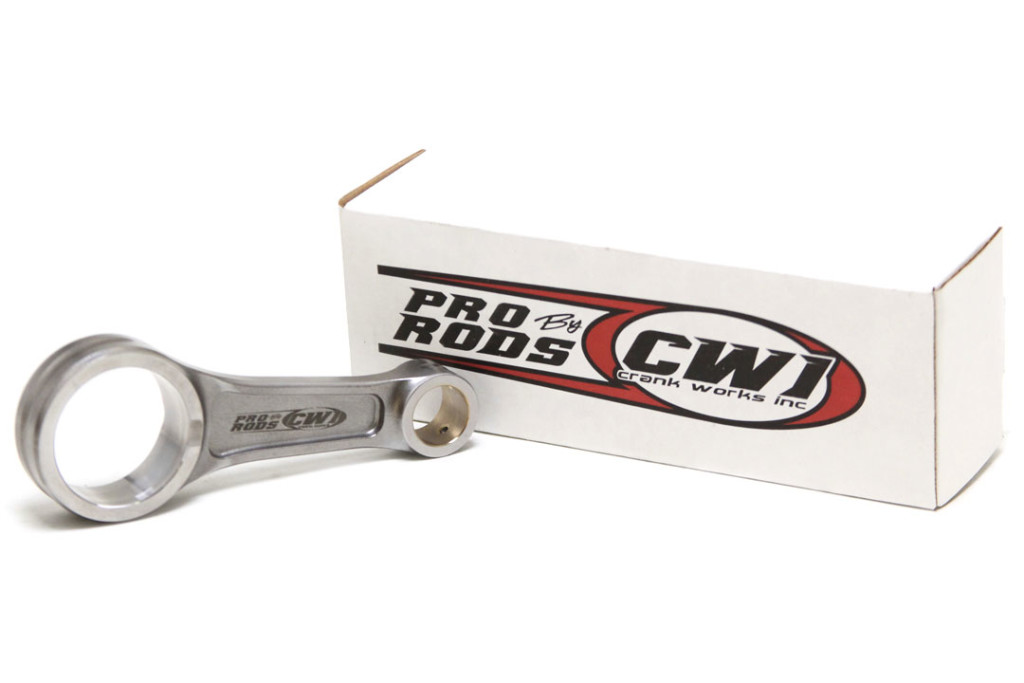 Crank Works Pro Rods
Crank Works Pro Rods are designed for improved performance over OEM components. They offer superior strength and durability, leading to a longer life span for each rod. Pro Rods can withstand more punishment without failure, especially under extreme conditions and in racing applications, making them a sure choice for those looking for a more durable and better-performing engine.
Aerospace-Grade Alloy
Designed w/ Latest CAD and CAM Software
Precision Heat Treated
Shot-Peened
Vibratory De-burred
Bronze Bushing in Small End
Made 100% in Arizona, USA
CWI Choice Alloy
Four years worth of research and testing with different composite materials led to CWI's final choice of an aerospace-grade alloy for use in these supreme connecting rods. This innovative material has been chosen for its superior properties which allow it to meet the extreme demands of the high performance engines used in the power sports industry.
Machining Process
Crank Works Pro Rods start out as waterjetted blanks that are machined in CNC mills using sophisticated 3D CAD designs. Many of there rods are the result of designs that are put through extensive FEA testing and real-world experiences. The rods are then deburred in a vibratory deburring tank to further reduce any stress risers and to help smooth any imperfections.
Heat Treatment
Crank Works Pro Rods start with a copper plating of the non-critical areas. They are then heat treated to stringent specifications by a Nadcap, ISO, and AMS certified heat treating facility. This process substantially hardens the rods for increased strength. From there, the rods are stripped of their copper plating so that they can be properly shot-peened.
Shot Peening
The rods go through a shot peening process to enhance both their strength and flexibility characteristics. Shot peening increases strength of the components by approximately 30%, allowing them to withstand constant flexing and abuse over a longer duration.
Laser Etching
Every batch of rods receives an assigned batch number that is laser etched on the surface to track material and heat treating specifications. The laser etching also includes the general dimensions for each rod, including their center-to-center length, and the signature Crank Works Pro Rods logo.
Premium Bronze Bushing
Each and every 4-stroke rod receives a bushing in the small end to help prevent galling of the wrist pin. Crank Works Pro Rods bushings are made from a premium-grade bronze alloy to ensure optimal performance.