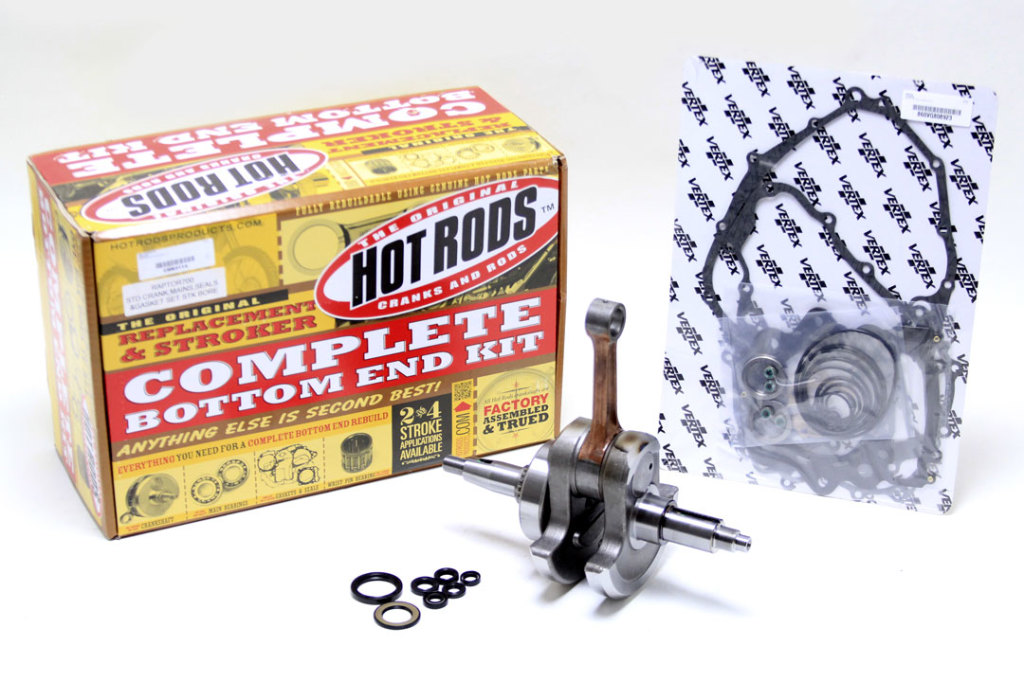 TRX700XX Hot Rods Complete Bottom End Kit
TRX700XX Hot Rods Bottom End Kit feature everything needed to complete crankshaft installation including a new Hot Rods crankshaft, main bearings, seals, and complete engine gasket set.
You are given the choice between Hot Rods Heavy Duty OE Replacement crankshafts or Hot Rods Heavy Duty Stroker Crankshafts.
Stroker Kit crankshafts increase length of stroke as listed depending on application; in some cases cylinder head must be modified (as noted).
Note Does not include mechanical water pump seal, transmission bearings or countershaft bearings.