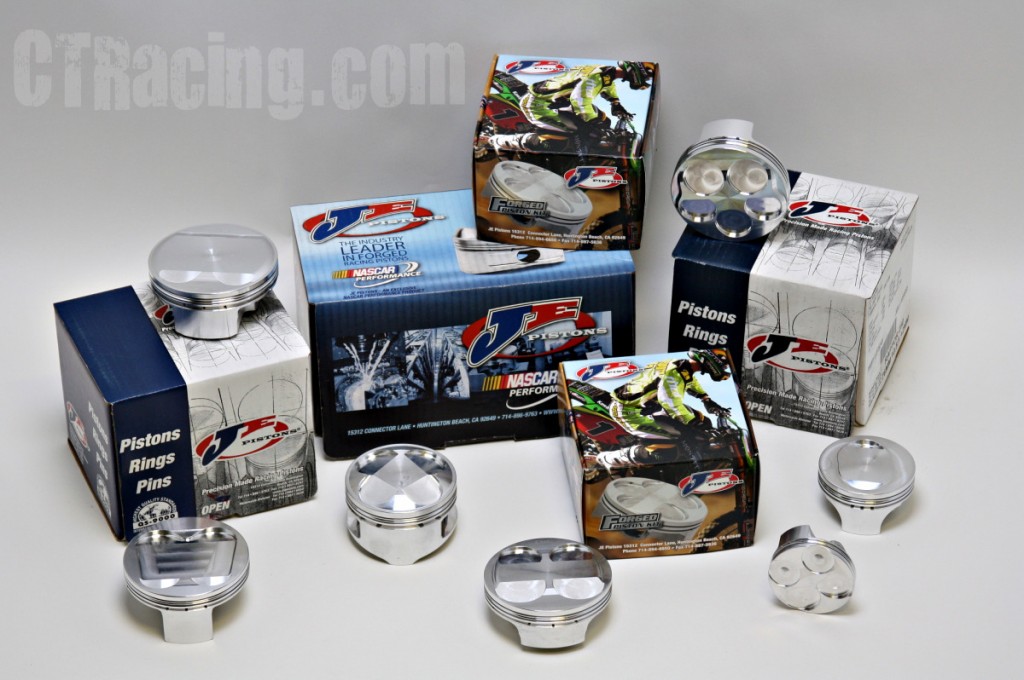 TRX450R '04-'05 JE Piston Kit – 94mm
With 50 years experience serving the Pros, JE Pistons is the world's leader in high performance forged pistons for motorcycle applications. JE's winning record speaks for itself, with championships in NASCAR NEXTEL Cup Series, NASCAR Busch Series, Indy 500, Baja 1000, SCCA Trans-Am, 24 Hours of Daytona, LeMans, Paris to Dakar and many others. JE Pistons is an Exclusive NASCAR Performance Partner.
Smooth radius dome and dish designs.
Radiused valve reliefs.
Precision CNC machined ring grooves.
Machined oil drain back holes engineered for specific oil control.
Factory honed pin bores, wrist pins and locks.
Pro Series Pistons:
The "Pro Series" forged pistons for popular 250cc and 450cc 4-stroke motorcycles and ATVs. These pistons are available off-the-shelf for manufacturers such as Honda, Kawasaki, KTM, Suzuki and Yamaha. Pro Series piston designs were originally created for professional riders such as Ryan Villopoto, Joe Byrd and Jean Sebastien Roy, but are now available to the public. Every JE Pro Series piston features a dedicated 2618 aluminum alloy forging specific to each engine for reduced weight. In addition, internal and external bracing is used to maximize strength. Both 2 ring and 3 ring piston designs are available. Premium wrist pins, wire locks and JE Pro Seal Piston rings are included.