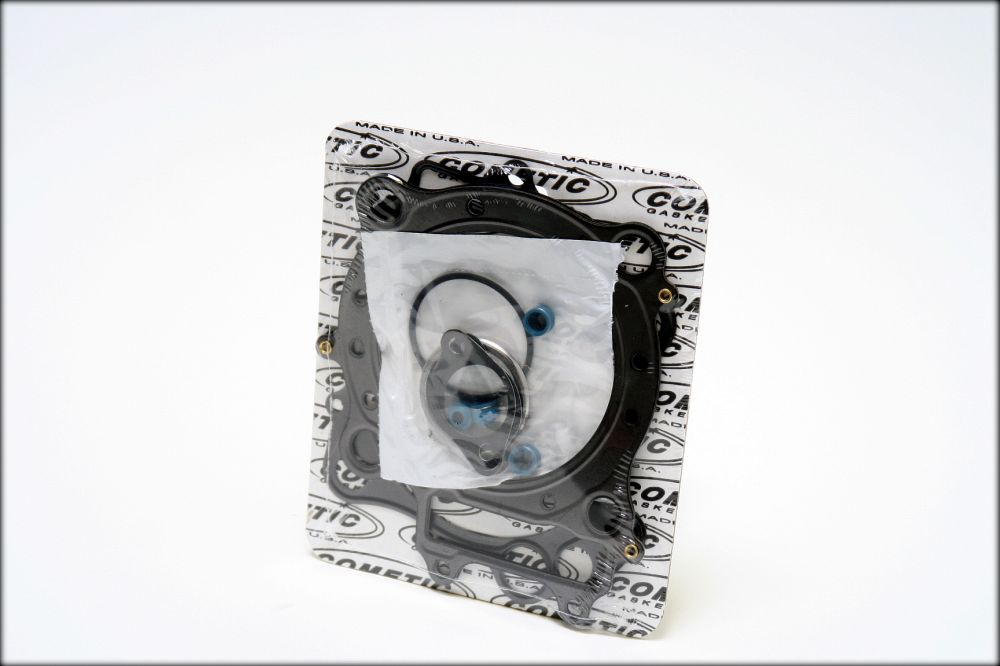 TRX450R Cometic Complete Top-end Gasket Set
Standard Top End Gasket Set –  State-of-the-art gaskets is what Cometic has been doing since its inception in 1989. This comes from their dedication to constructing gaskets for the most demanding race circuits like AMA and NASCAR. Today's lightweight engines are producing more horsepower, higher cylinder pressure, clamp load and extreme temperatures. Cometic's commitment is to provide innovative, quality gaskets while maximizing your engine's power and performance.
Cometic meets the needs of each specific gasket by using materials to match. Even the basic top end gasket kit features different materials for each gasket. The head gasket is constructed from non-asbestos, flexible graphite that is laminated to a stainless steel core. The manifold and base gaskets are constructed from non-asbestos nitride rubber-bound fiber. Cometic also includes copper gaskets where needed.
Cometic designs and builds their gaskets in the U.S.A.
E.S.T. Top End Gasket Set – The EST (Extreme Sealing Technology) Top End Gasket Set uses the best possible materials available for every gasket in the kit. There is no compromise in this kit, MLS (Multi-Layer Steel) head gaskets, blue Viton valve stem seals, and AFM (Aluminum Foam Material) gaskets for cam and rocket box covers make these truly the best kits available. Includes every gasket and seal from the base gasket right up to the air cleaner.