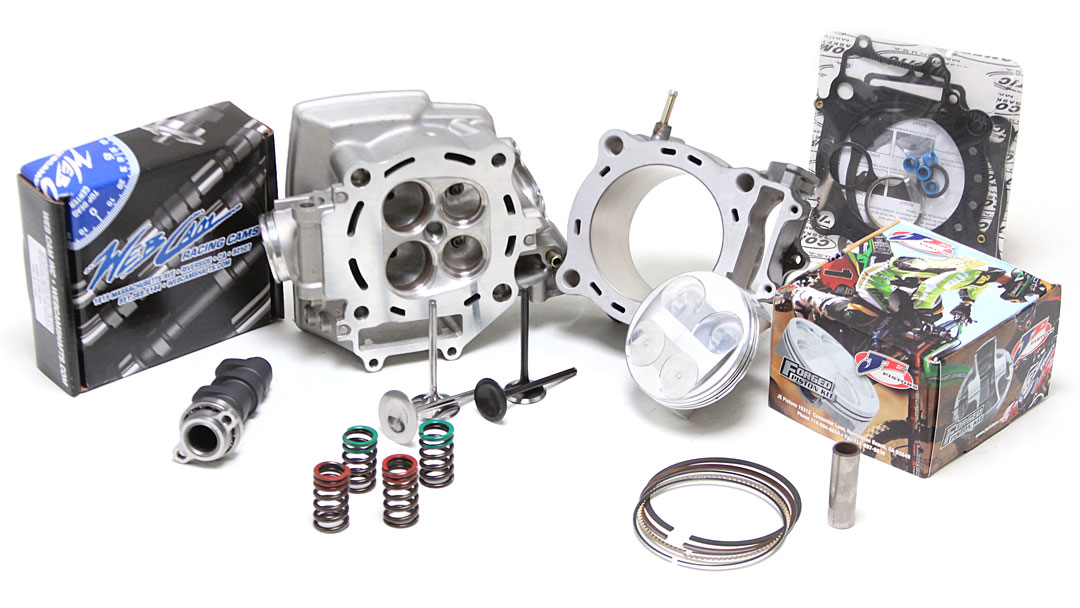 '06-'15 TRX450R Short Course Motor Package >>>

$1,399.00

This is the package you need if you want a High Output Short Course motor. This is high 50's for horsepower and what you need for a very competitive race motor, excellent for Sand, Desert, and Fast trails. Even with all of the HP this kit produces it remains very reliable, and fun to ride.
Just ship us your complete top end – cylinder and head that's all we need. Labor to disassemble and reassemble the head along with honing the cylinder and setting the ring end gap is included as well.
PLEASE NOTE: Your head is returned assembled and ready to bolt on and run. This kit price is for you shipping us your top-end only. If you would like to ship us your complete motor, add $250.00 for R&R of top-end.
CLICK Here for Shipping Instructions for Your Motor

CT head porting
5 angle radius Race valve job
Web HO cam
R&R valves and shim head, +1Titnium intake valves and +1mm stainless steel exhaust valves, CV4 valve springs Intake springs , Exhaust valve springs, valve stem seals, , JE high compression piston kit, cylinder honing to fit piston and size rings, and top-end gasket set.

To achieve maximum HP, you will need to have a nationally competitive exhaust system, larger carburetor, and a Dynatek Coil.