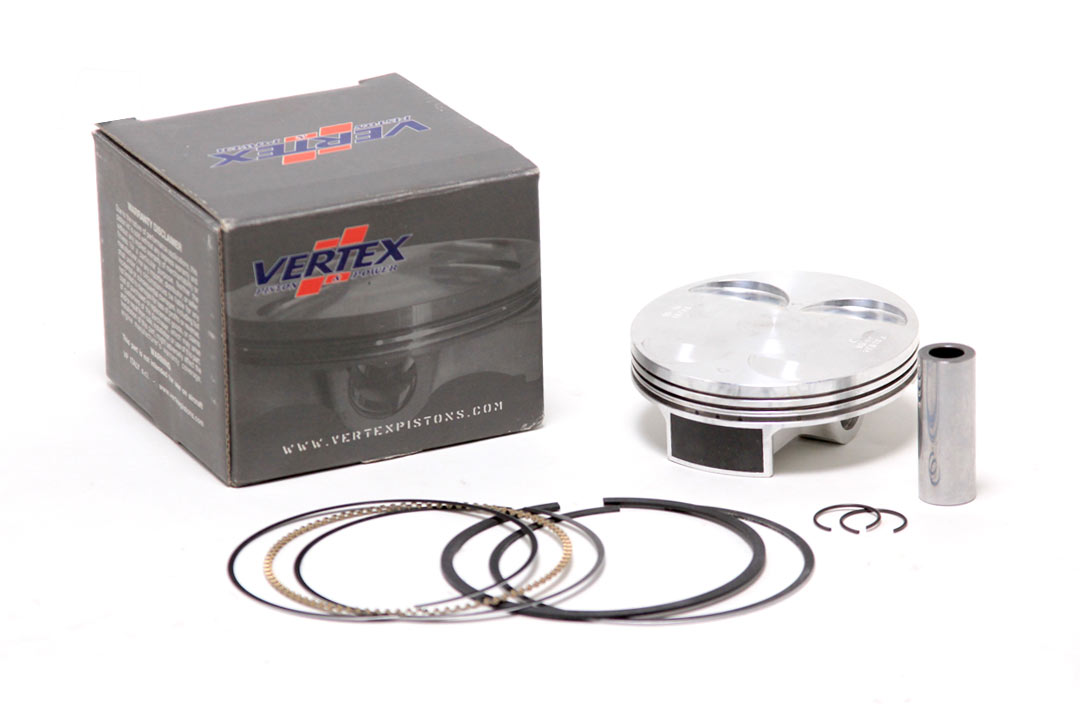 TRX450R '06-'14 Vertex Piston Kit – 96mm 12:1
When it comes to power and performance, Vertex four-stroke pistons are hard to beat. Forged from the highest quality 2618 aluminum alloy, Vertex pistons are perfectly suited to handle the rigors and high pressures of today's modern four-stroke engines. Plus, to aid in the break-in process and reduce wear, every Vertex piston utilizes a unique Molybdenum Disulphide (MOS2) coating on the piston skirt.
Vertex Piston includes:
Premium quality Vertex piston.
Complete set of nitride coated or chrome-plated piston rings.
Fully case-hardened wrist pin.
Circlips.
Competitive price!