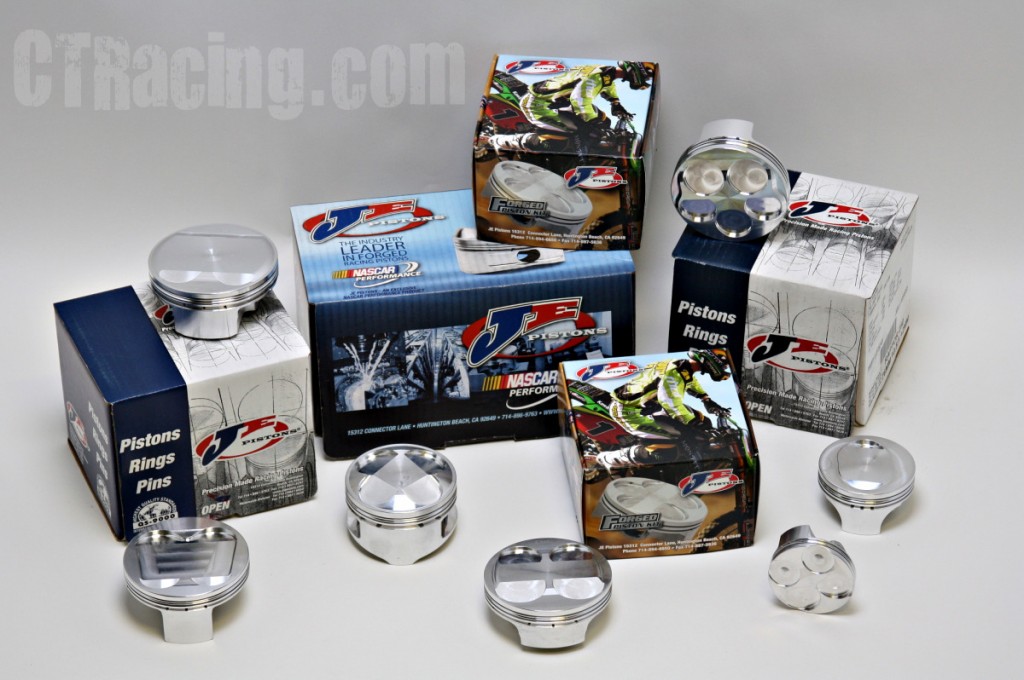 TRX450R '06-'14 JE Piston Kit – 98mm Big Bore 468cc 13:1
With 50 years experience serving the Pros, JE Pistons is the world's leader in high performance forged pistons for motorcycle applications. JE's winning record speaks for itself, with championships in NASCAR NEXTEL Cup Series, NASCAR Busch Series, Indy 500, Baja 1000, SCCA Trans-Am, 24 Hours of Daytona, LeMans, Paris to Dakar and many others. JE Pistons is an Exclusive NASCAR Performance Partner.
Smooth radius dome and dish designs.
Radiused valve reliefs.
Precision CNC machined ring grooves.
Machined oil drain back holes engineered for specific oil control.
Factory honed pin bores, wrist pins and locks.