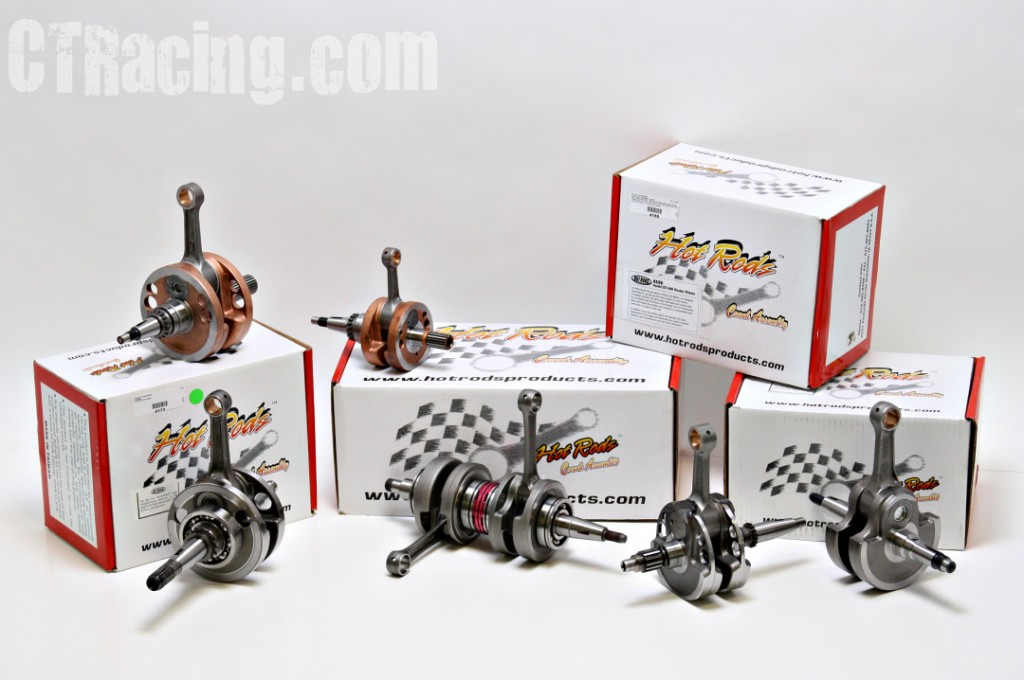 TRX450R '04-'05 Hot Rods Crankshaft
Originally created to produce connecting rods for a vintage Ossa, Hot Rods has grown to become the world's largest supplier of O.E.M. replacement crankshafts and performance gaining stroker crankshafts.
All new assembly sold complete with Hot Rods connecting rod.
The Hot Rods complete crankshaft includes their famed connecting rod; durability at a level O.E.M. rods can only dream of.
Factory assembled and trued to O.E.M. specifications, Hot Rods cranks will meet or surpass the O.E.M. in performance.
Hot Rods makes installing the complete crankshaft simple and easy.
Crankshaft is completely rebuildable with genuine Hot Rods connecting rods.
Note: Crank bearings and seals sold separately.