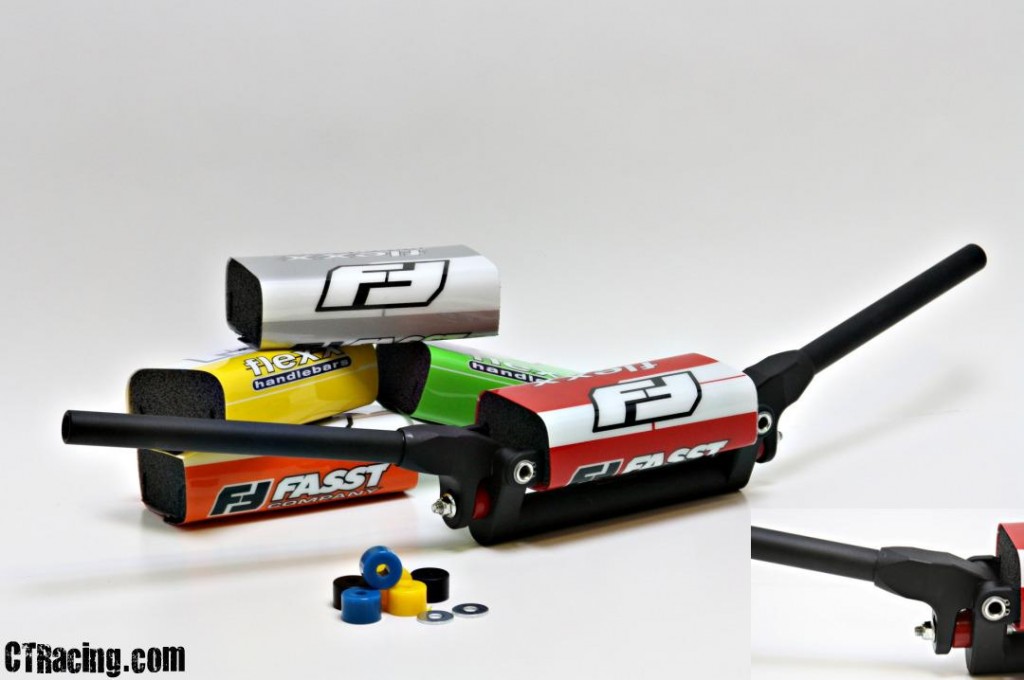 Fasst Flexx Bars – ATV Bend
Why Flexx Handlebars?
The Flexx Handlebar absorbs shock and vibration that is transferred to your body, allowing you to ride longer, at a faster pace with more control.
Simply put, you will have a better racing results, more fun riding or better time exploring with Flexx Handlebars controlling your day.
Our technology doesn't happen by accident. It's been honed, shaped, reviewed, tested and re-tested with the goal of more control with less abuse always in mind. The cumulative effects of our experience are offered in today's Flexx Handlebar. We've eliminated maintenance, decreased friction and further reduced vibration to offer you an exceptional ownership experience that will allow you a better day of riding.